I don't know about you, but I love to receive books as gifts. Especially if those books are right up my alley, proving that the giver has been listening to me blather all year about what kind of books/authors I like.
Harry Potter, anyone? I could use a third set….
Anywho, if you can't figure out what to give your niece, nephew, or weird Uncle Al, consider giving a book. Here are some great recommendations, by personality type:
The Fashionista Neice/Cousin/Daughter
Does the young woman in your life resemble any of the above girls in any way? Does she prefer cute heels to Nike's? Accessorize to the max?  Then The Pretty Little Liars series by Sara Sheperd is right up her alley. Full of murder, mystery and top-notch fashion, this series is the perfect gift. Heck, even I love the series, and I'm about as unfashionable as my oversized Harry Potter sweatshirt that I'm wearing right now.
I was super cool in highschool, can you tell? Pick up the series today!
Your boyfriend/Dad/Brother: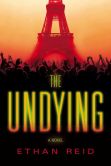 The Undying by Ethan Reid is a scare-the-crap-out-of-you tale of horror and zombie-like monsters in a post-apocalyptic world. Seriously, read this with the lights on. Any man in your life (or woman who loves thrillers and a bit of horror!) will love this exciting book. Set in Paris on the day the world ended, this book is a gripping tale of survival. Ethan is an excellent writer who really captures the voice of our fearless heroine, Jeanie. Plus, Ethan is super cool and can be found on Twitter. So pick up your digital copy today!
The Walking Dead Fan (Adult or Teen):
Does someone in your life wig out every Sunday night because The Walking Dead is on? Are you dead to them until the episode is finished? Then Rick Yancey's The 5th Wave is the perfect gift!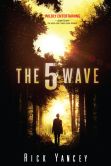 This is one of the best books I've EVER READ. For real, peeps, and I read a lot of books. This is being made into a movie, and I'm sure it will blow our collective minds. It's present day, and the Earth has been invaded by Aliens. These aren't the spaceship aliens from The X Files, but aliens that hide in human bodies and are systematically wiping out the human population. Cassie is on a mission to find her little brother and survive possible extermination. But when she falls in love with a boy who just might be one of those aliens, she realizes that the enemy might not be exactly who she thought it was. Yancey is a master of voice, and I guarantee the recipient will love this series as much as I do.
The Clever Girl
Do you know a young lady who is too clever for her own good? Is that even a thing? Never!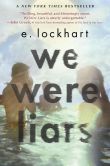 We Were Liars by E. Lockhart is a fantastic, twisty mystery set in the WASP-y Hamptons. Why can't Cadence remember what happened last summer? Where are her cousins? What are her racist grandparents hiding? The stunning twit conclusion of this riveting book will have readers talking! Your clever niece/little sister will LOVE it!
The Romantic
You know that girl – dreamy, loves love, and is a sucker for a good romance. There are just so many options in the Contemporary Romance genre right now, so I'll suggest Ms. Anne Aguirre. Her book, Mortal Danger, is an excellent romance with a scary twist of nightmares and urban legends come to life.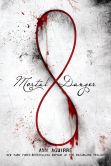 I've also just read The Queen of Bright and Shiny Things, which can be pre-ordered: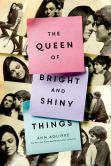 Your Nephew/Guy who still loves The Matrix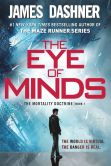 Check out this exciting series by the super talented James Dashner. Set in a virtual world with a cyber terrorist, this exciting and twisty ride is sure to please techies!
Your Aunt/Friend 
I'm going to throw out Leigh Bardugo's Grisha Trilogy for anyone who just loves plain good writing, a bit of magical fantasy and dark romance.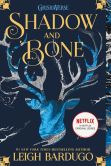 This series is so beautifully done and so exciting, I recommend it to pretty much anyone. While you pick up a copy for your friend, pick one up for yourself!
The 50 Shades of Grey Enthusiast:
And finally, for your friend who loves 50 Shades of Grey, might I suggest a visit to my friend Audrey Valiant's short story that is FREE people. Go ahead. Click on it. Download a copy for yourself. I won't tell…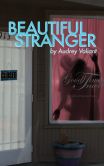 That's it for now! And of course, you should check out my gift guide from last year. It's full of awesome books that your family and friends will love! And just because they came out last year, doesn't mean people don't want them this year!
Happy Holidays!