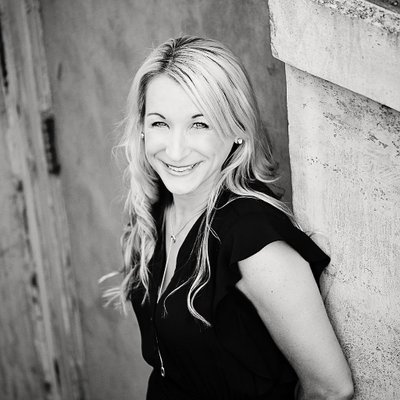 Hello and welcome! Today on the blog we're talking to Jessica Kapp, debut author of BODY PARTS coming soon from Diversion Books. Pre-order your copy now! And remember, tomorrow I'll be posting the awesome cover for BODY PARTS. So stay tuned for that exciting reveal!
And now for the interview!
Tell us a bit about the book.
BODY PARTS is about an orphaned teen in line for adoption who learns she's been raised for parts by her elite foster center. She must take down the organ-harvesting pharmaceutical empire before her friends are next to go under the knife.
What inspired you to write BODY PARTS?
When I was six months pregnant with our son, my husband was rushed to the emergency room. A vein had burst in his stomach and two more—one in his esophagus and another in his liver—were on the brink of erupting. Doctors were stumped as to the cause of his sudden liver failure, and I was told he might need a transplant to survive.
Luckily, his liver stabilized, but the fear from that experience stayed with me. It got me thinking about the need for organ donors—and voila. A crazy world started building in my head, one where kids are sold for their body parts.
Do you outline, and if so, how?
I try to outline, but my characters never want to listen. They make unexpected choices that skew the storyline. They say things that change the tone, scene, or plot, and the ripple effect from one character can throw my entire outline out the window.
I'd definitely consider myself a pantser. I love that the story surprises me in unexpected ways, but the pain of revising because I've created serious plot holes is like coming down from a high. Each time I start a new novel, I tell myself to plot better. To stick to the outline. I have yet to do so.
How many words do you write on average per day?
On a good day, I write about fifteen hundred to two thousand words. My average is much lower though because, well, life gets in the way.
What's your favorite part about writing?
Everything.
I love stepping into new worlds and moving around in a character's head—seeing what they're seeing, feeling what they're feeling. It's the only job in the world where you can be anything, go anywhere, and do anything without leaving your office.
What's the worst part about writing?
A year ago, I would have said revising. But I've actually come to enjoy the process. Okay, so maybe enjoy isn't the best word…because, let's be honest, revising can be grueling. I have never cried over a manuscript like I have with the WIP I'm currently revising.
I know it will be better when I'm done with it, that the characters will be fuller and the storyline will be stronger, but there's not enough chocolate in the world to ease the pain of revisions. Still, I would have to say the worst part about writing isn't revising, it's worrying about whether or not someone will love your story enough. It takes a lot of time and tears to write a novel. And then all you can do is wait to see if anyone else loves it as much as you do. That's incredibly hard.
What's your favorite book series or author?
Oh man, there's so many to choose from!!!
Some of my favorites include but are not limited to: The Rose Society and Legend series by Marie Lu, the Unwind series and Skinjackers trilogy by Neal Shusterman, the Quarantine series by Lex Thomas, The Sun is Also a Star by Nicola Yoon, Candor by Pam Bachorz, Spin and Arranged by Catherine McKenzie, A Thousand Splendid Suns by Khaled Hosseini—I could go on forever!
What books influenced you and your writing growing up?
I would have to say Christopher Pike influenced me the most. His books always had a bit of science fiction in them. I wanted to draw readers into my stories the way his writing did, and I wanted to create fictional worlds with that 'what if' element as his plots often had.
What books are in your TBR pile right now?
The list is long…but here are a few:
THE HATE YOU GIVE by Angie Thomas
EERIE by C.M. McCoy
HOTEL RUBY by Suzanne Young
What kind of writing community do you have? Do you find it helpful?
I have an amazing group of writer friends!! People who include me in their blogs and give me more support than I deserve! 😉
Unfortunately, none of them live close enough to pop in for coffee (my closest writer friend is about 45 minutes away) so I catch up with most of them online, whether it's through Twitter or email.
The writing community in general is so amazing and supportive—and the friends you make will keep you sane as you navigate through your draft and revisions. I love that I can shoot an email to a friend and get their feedback—even if it's not all roses and sunshine—because they know how important it is to find the holes in the story in order to make it better.
What's your biggest piece of advice for aspiring authors?
Don't give up. Push through. Keep writing. Keep creating.
It took me two years to write my first novel, and it'll never see the light of day. That propelled me to write my next novel, which only took a few months. You have to carve out time everyday to write. And you have to be consistent.
But the biggest piece of advice, I'd say, would be don't wait. Writing takes time. Revising adds on even more time. Don't wait until life slows down, because there will always be an excuse—a reason—to delay writing. If you want to do it, get your butt in the chair and write.
What are you working on next?
Usually my novels have a bit of speculative fiction to them, but I'm working on a contemporary story this time. It's my first time writing in dual POV, and my first time writing in third-person. It follows the story of a boy who feels he has no other choice than to embrace his bad-boy image and how one of the choices he makes impacts the life of a girl and her family. That's all I can say about it for now…